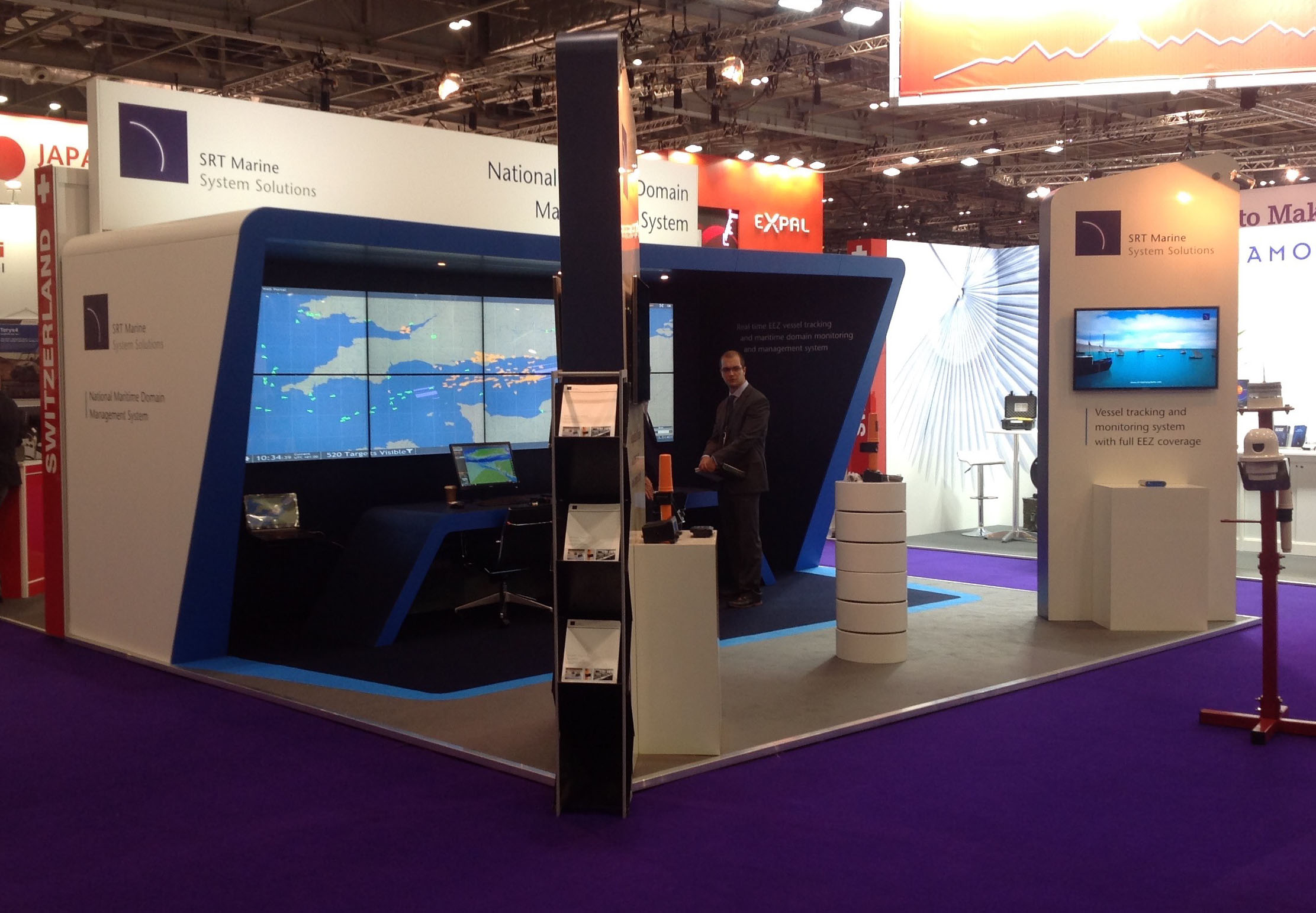 With DSEi (Defence and Security Equipment International) around the corner in September, I wanted to share this photograph of a 'small but perfectly formed' stand that we produced for the DSEi show in 2015.
Our customer is SRT Marine plc. The stand made great use of shape, texture and light. It not only allowed SRT to demonstrate their products effectively, but it naturally drew attention towards the product. Integrating a large screen within a darker backdrop also created quite an impactive piece.
The stand is one of the many marketing requirements that we fulfil for SRT. Take a look here to view more.
Why not take a moment to visit our Exhibitions Page for more inspiration!
Give us a call on +44 (0)7970 567387 now and ask for Tom, or email [email protected] and we'll call you right back.