!–noptimize–> <!–/noptimize–>

<!–noptimize–> <!–/noptimize–>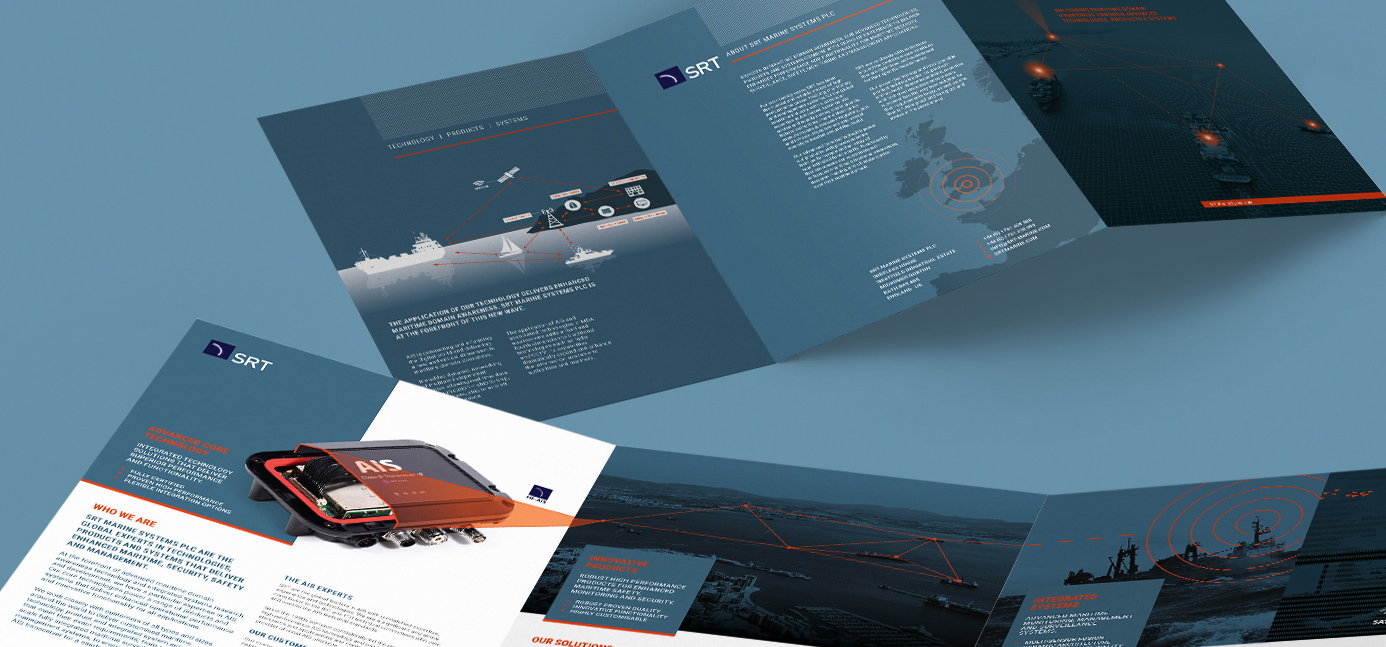 Part of the extensive re-brand programme for SRT Marine included reviewing all printed sales brochures. A well considered and designed brochure will help catch the attention of the customer. We believe that it is often the most interactive piece in your marketing arsenal. Why? It's not like a poster where people simply walk by. A customer actually engages with a brochure – turning it over, flicking through the pages, feeling the quality of the paper.
The new suite of SRT Marine brochures are beautifully designed, combining 'real life' images with illustrations and graphics, and short paragraphs of punchy relevant copy. We also finished the brochures with a new velvet lamination, which provides such a soft texture that is often compared to the skin of a fresh peach – it is so tactile!
Also known as "velvet-feel," it adds a layer that results in long-lasting prints with a delicate feel.

Specialising in the development of AIS technology and product solutions for the global marine electronics industry, the SRT group of companies have been specialising in the development of advanced radio communications technologies. Projects have included the development of some of the most challenging and sophisticated voice and data radio communication technologies.



Website
http://www.srt-marine.com/