!–noptimize–> <!–/noptimize–>

<!–noptimize–> <!–/noptimize–>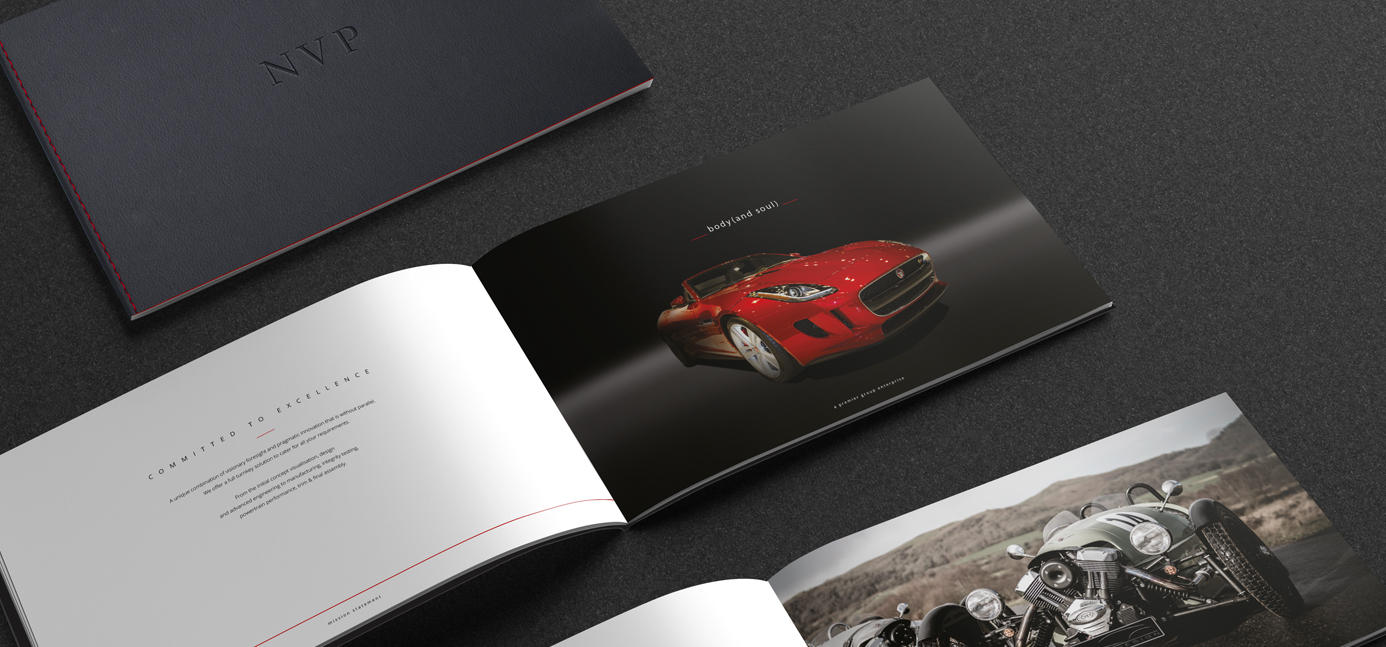 The target audience for this 'niche' division of Premier Group is very different than that of the rest of the company. Whether the build of a one-off custom car, a prototype or low volume vehicle production, our job was to reflect the company's expertise.
We crafted a simple, yet 'high-end' motif for NVP. This was soon followed by a responsive website that reflected NVP's technical excellence. To demonstrate the exclusivity of the offering, we produced a brochure that was bound by traditional thread stitching, a heavy uncoated cover with an embossed motif, and striking black and white imagery.

A Premier Group enterprise, NVP are experts in prototype and low volume vehicle production - from initial concept visualisation, design and advanced engineering to manufacturing, integrity testing, powertrain performance and trim & final assembly.