!–noptimize–> <!–/noptimize–>

<!–noptimize–> <!–/noptimize–>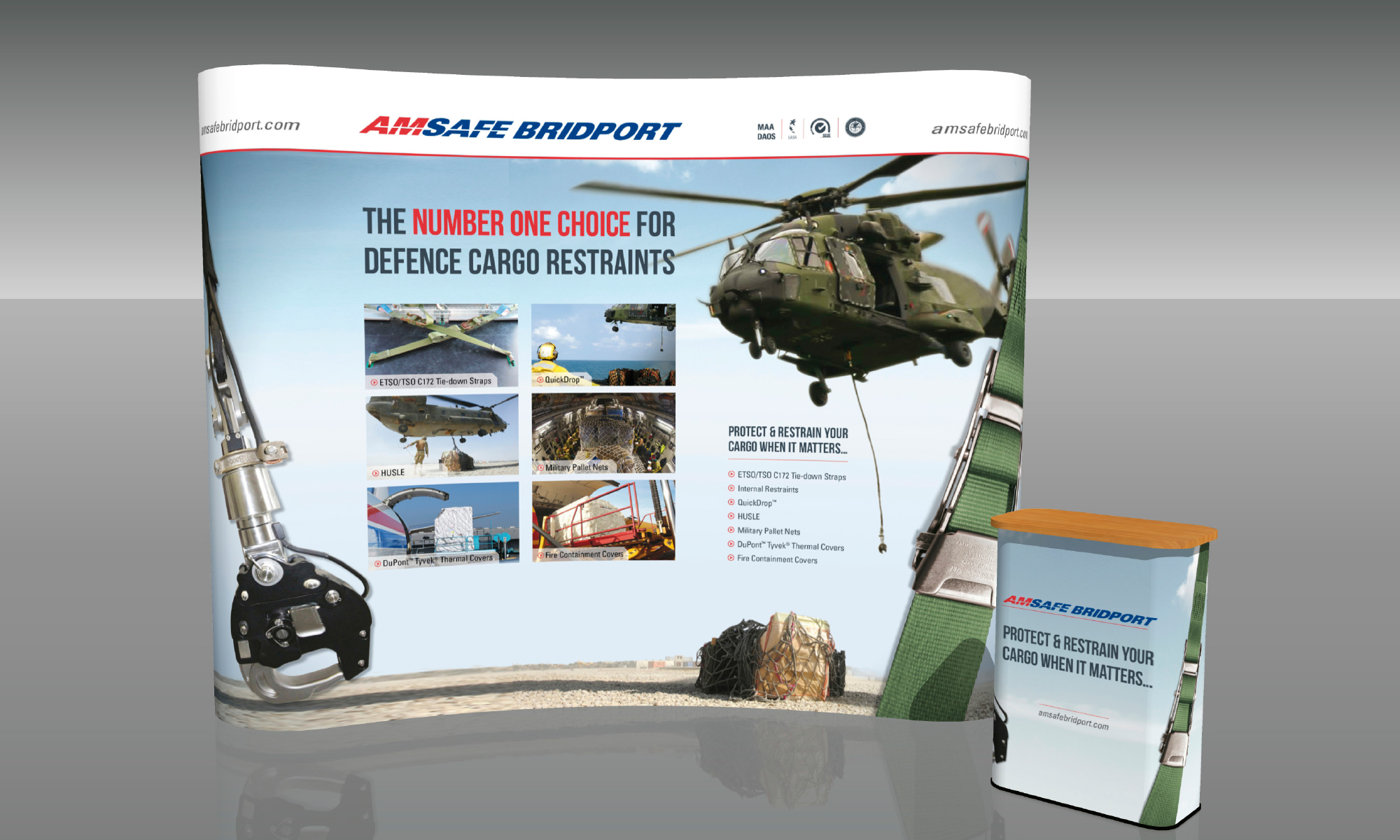 Small is beautiful! Quite often, you won't have space, budget or logistics to utilise a large and complex exhibition stand. If you get the design and messaging correct, then a small banner stand like the one here can still do the job.
Banner stands are easy to assemble, very durable, easy to store and require little space when displayed. So if you're taking your message on the road and you need a stand that you can throw in the back of the car, then think 'banner stand!'

AmSafe Bridport is the leading provider of restraints and safety equipment for the aerospace and defence industries. They have made great strides with its engineered textile solutions and manufacture unique products such as Tarian - an RPG net protection system, airframe barrier nets and lightweight cargo nets and restraints.
Website
http://amsafebridport.com/