!–noptimize–> <!–/noptimize–>

<!–noptimize–> <!–/noptimize–>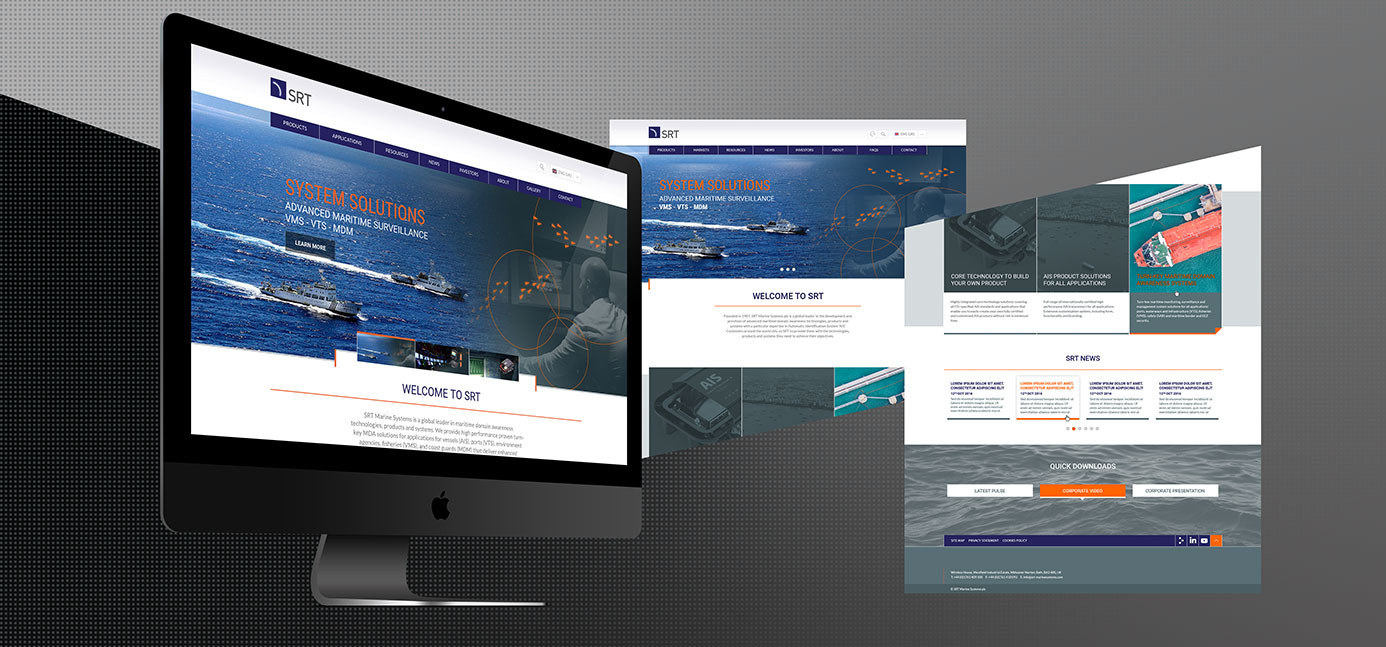 As a pioneer in the field of maritime domain awareness across the globe, it was absolutely critical that the website truly reflected this position. The SRT offering was divided into three distinct areas of products, applications and resources, with additional sub navigation within each three of the sections. SRT is a busy organisation, so we divided the news area into press releases, industry news, events and webcasts.
We employed the open source website creation tool called WordPress, it is probably the most powerful blogging and website content management system in existence today and was a perfect fit SRT Marine.

Specialising in the development of AIS technology and product solutions for the global marine electronics industry, the SRT group of companies have been specialising in the development of advanced radio communications technologies. Projects have included the development of some of the most challenging and sophisticated voice and data radio communication technologies.



Website
http://www.srt-marine.com/