!–noptimize–> <!–/noptimize–>

<!–noptimize–> <!–/noptimize–>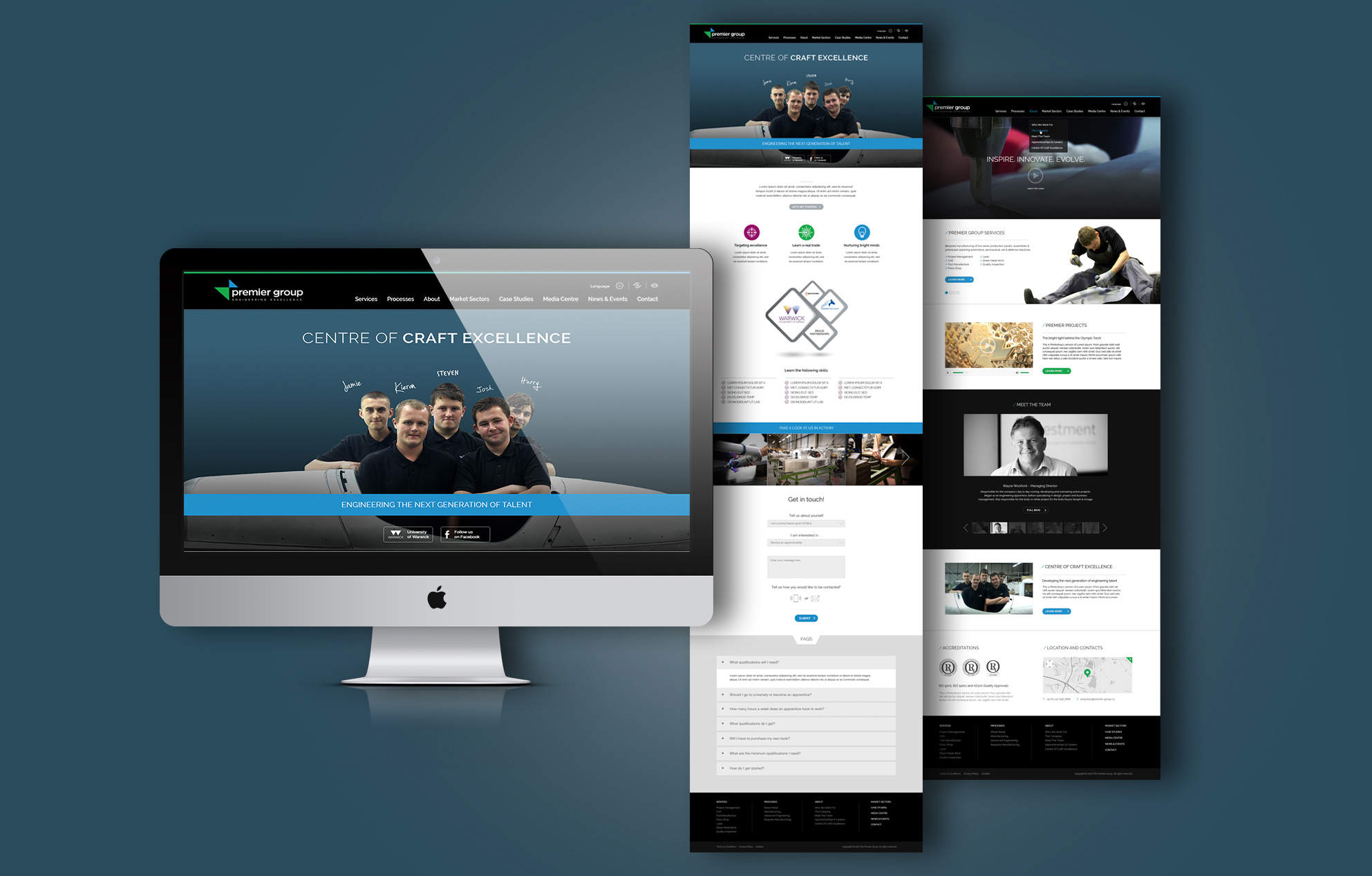 This was indeed one of our most challenging and rewarding projects. Our job was to produce a website that reflected all that is good about this world leading organisation. The web visitor is able to find information either via the company's business units of Sheet Metal, Manufacturing, Advanced Engineering and Niche Vehicle Production or via the seven disciplines from tool manufacture through to project management.
We are particularly pleased with the use of video on the home page, the dynamic nature of the landing pages for each of the 4 processes, and the way the site responds on iPads, iPhones and other hand-held devices.

Market leader in bespoke manufacturing of low series production panels, assemblies and prototypes spanning the international automotive, aeronautical, rail and defence industries.
Website
http://premier-group.co