!–noptimize–> <!–/noptimize–>

<!–noptimize–> <!–/noptimize–>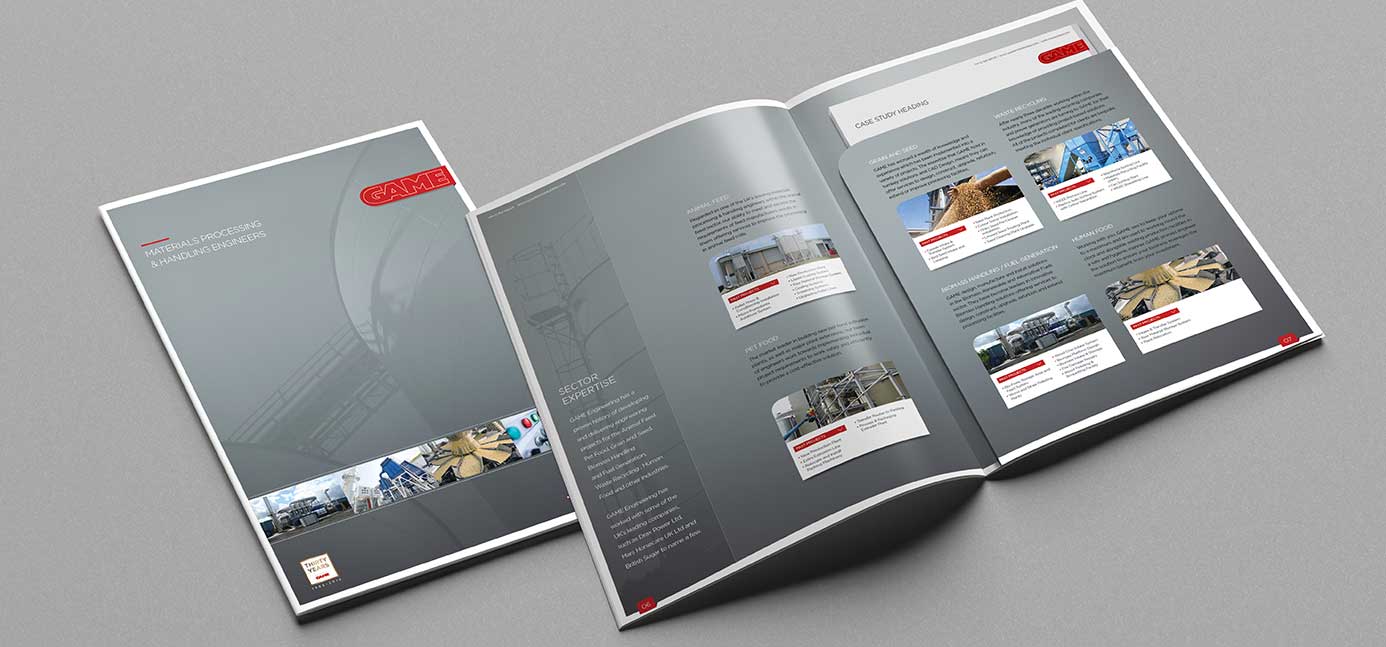 Game Engineering commissioned us to produce a general capabilities brochure setting out its product and services and exhibiting the various sector expertise. The brochure was also an excellent opportunity to celebrate 30 successful years of business.
Drawing on the strong corporate colours, the design aims to feature and explain the key benefits of the company's products and services, with an introduction to its hands-on experience in the various markets. We introduced a pocket on the inside back cover to hold data sheets, case studies and proposals.
GAME Engineering Ltd is a leading materials handling, process design, fabrication, installation and commissioning engineers in the animal feed, pet food, grain & seed and biomass industries.