!–noptimize–> <!–/noptimize–>

<!–noptimize–> <!–/noptimize–>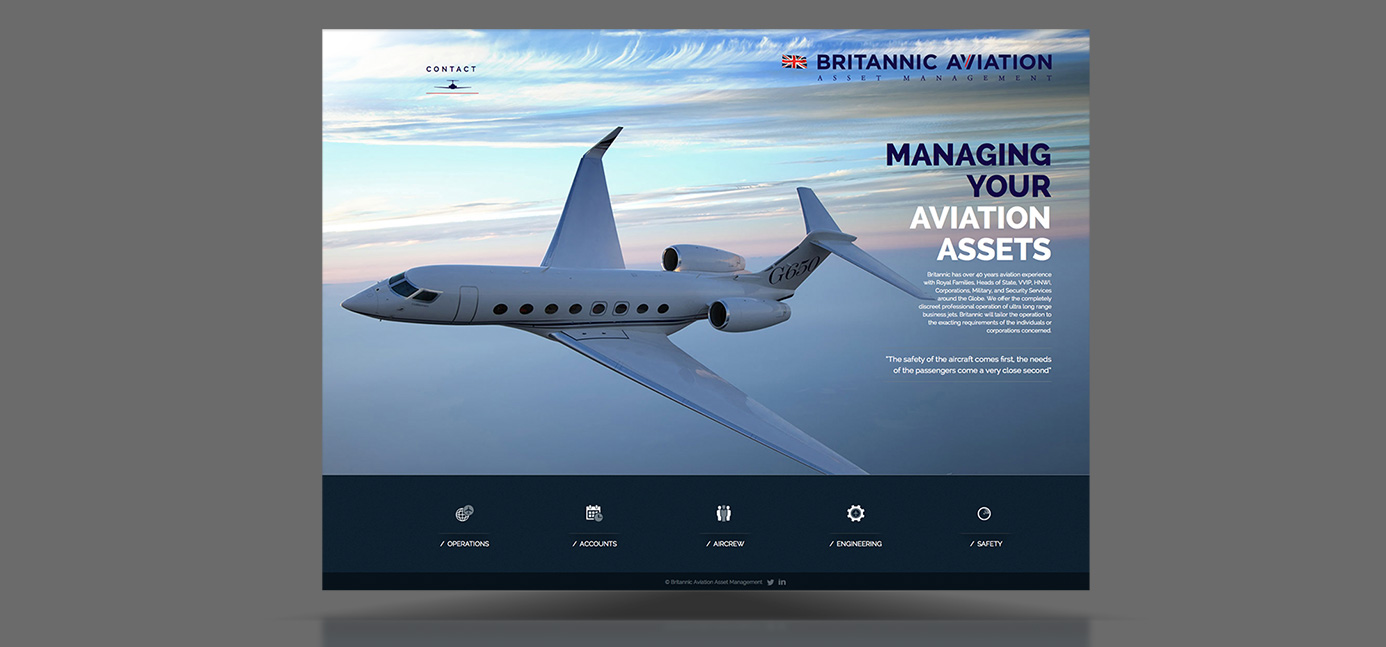 Here is the is the single-page website design for Britannic Aviation – a business with over 40 years experience managing customer's aviation assets. The design strives to portray a very upmarket, professional outfit through use of bold imagery a sophisticated colour theme.
AJA Design developed the brand from scratch and are also designing a new premium business card for the company.

Britannic has over 40 years aviation experience with Royal Families, Heads of State, VVIP, HNWI, Corporations, Military, and Security Services around the Globe. Britannic offer the completely discrete professional operation of ultra long range business jets and will tailor the operation to the exacting requirements of the individuals or corporations concerned.