!–noptimize–> <!–/noptimize–>

<!–noptimize–> <!–/noptimize–>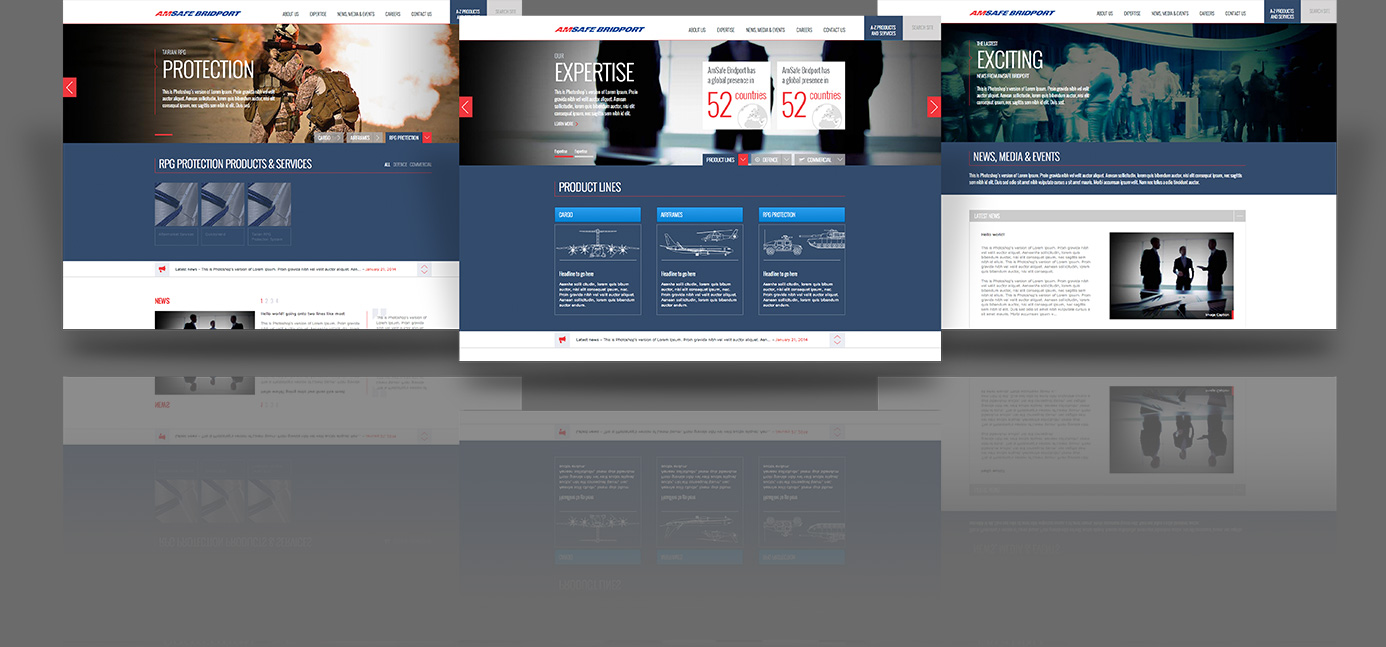 AmSafe Bridport has been one of our most active clients within the aerospace and defence industries. AmSafe's recent acquisition by TransDigm gave the division of AmSafe Bridport more flexibility with its marketing activity. We refreshed their corporate identity and then worked on their website.  We researched similar industry websites to get a feel for how they presented their products and services. There are some great features, such as the product switcher that allows you to view either commercial or defence products.
The site is also fully responsive – scaling down to iphone with a completely different feel without moving or hiding all the content. AmSafe Bridport now has a multi device website on which they can sell their unique and trustworthy products.

AmSafe Bridport is the leading provider of restraints and safety equipment for the aerospace and defence industries. They have made great strides with its engineered textile solutions and manufacture unique products such as Tarian - an RPG net protection system, airframe barrier nets and lightweight cargo nets and restraints.
Website
http://amsafebridport.com/