!–noptimize–> <!–/noptimize–>

<!–noptimize–> <!–/noptimize–>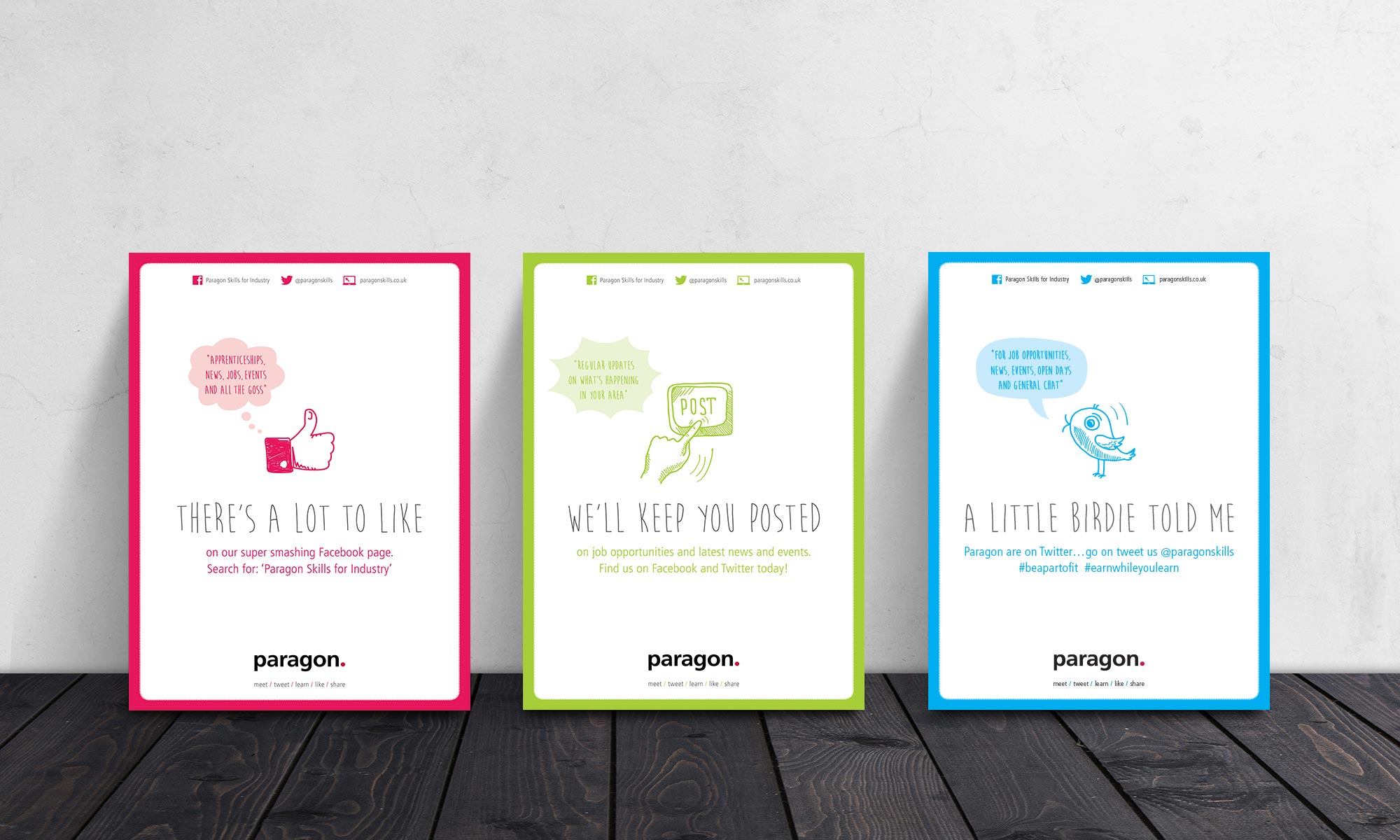 AJA Design was briefed on a social media poster campaign by Paragon – a leading provider in further education and apprenticeships. The purpose of the campaign was to highlight Paragon's ongoing presence and activity on various social media platforms.
The chosen designs, which were was aimed at young learners and Paragon staff, utilised a bold suite of colours, complemented by quirky illustrations and headlines. The posters were then printed in a range of sizes from A1 down to A4 and were posted in Paragon's learning centres across the UK.

Paragon specialises in giving people the skills they need to enjoy profitable and rewarding careers.
Website
http://paragonskills.co.uk/