We started designing the site about 4 months ago, slowly gathering everyones feedback and ideas. We wanted to portray our best features and services all in one website which is quite a difficult task considering the actual amount of work we do on a daily basis. We then came up with the idea of having main collections of work that showcase our best and most varied work.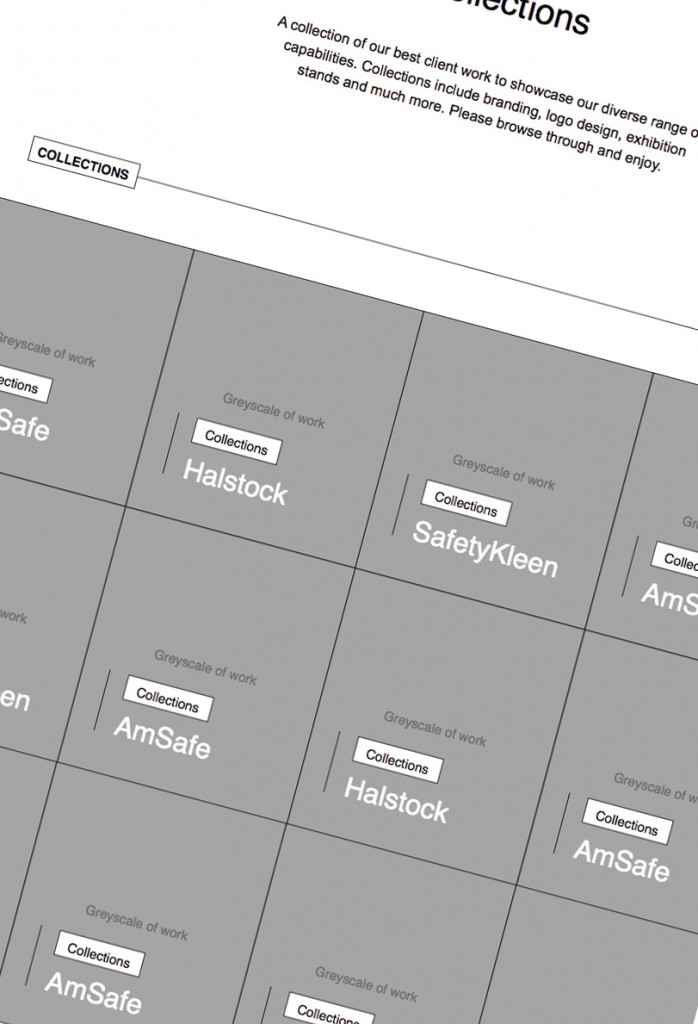 The 'Collections' was then integrated into the homepage as a showcase feature to allow anyone interested to see what we can do without having to wade through different pages and lots of copy. The home page itself starts with a video to engage and retain traffic to our site. Large background video is becoming a trend and will probably be a trend for 2015, and for good reason because it portrays more in 5 seconds than any slider or intro paragraph could.
The second half of the website features an areas we call the Grapevine – basically a more creative way of saying blog posts! We hope that the whole team will in the future post and write articles that interest them. We have put the author on each idea so you can get a feel for each team member here at AJA Design.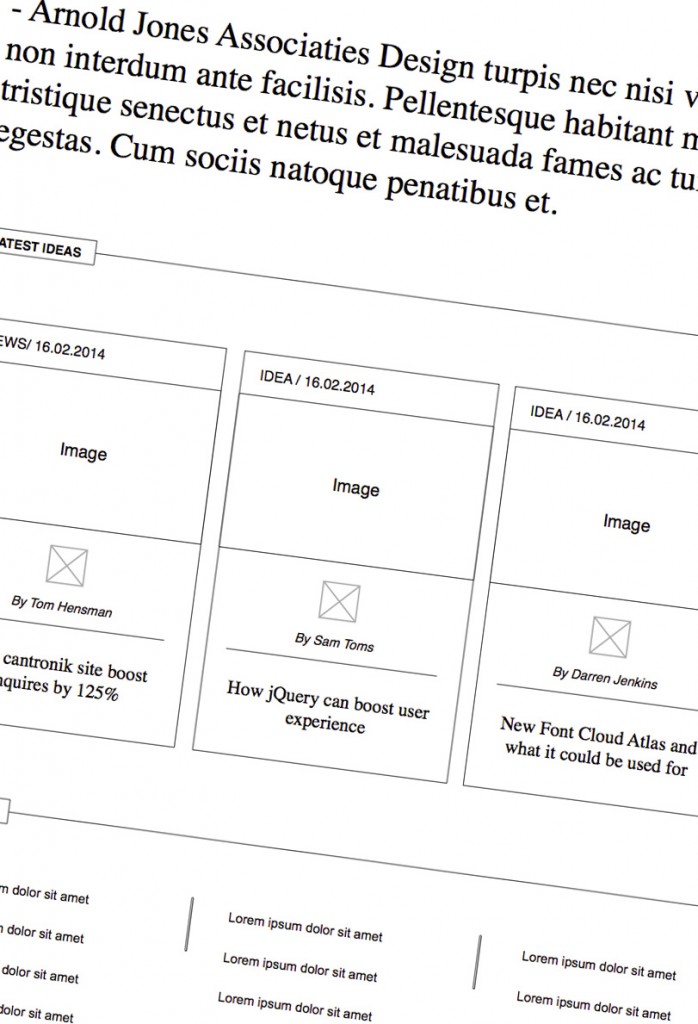 Dependant on the project we normally wireframe the website first to focus on designing the content and layout first before adding the colours and layers that excite our clients. This process ensures we get a well considered end product that is fit for purpose and user friendly. We try to outline where images will go and what will be clickable and expandable so that when it comes to the build of a site we know exactly how everything is going to function.
Another area is under the title of 'Talents' – a simple, organised list of services that we offer as an agency. Before we had a big long list of work in our portfolio that outlined what we did but we felt this needed separating out into work and talents to give each more focus.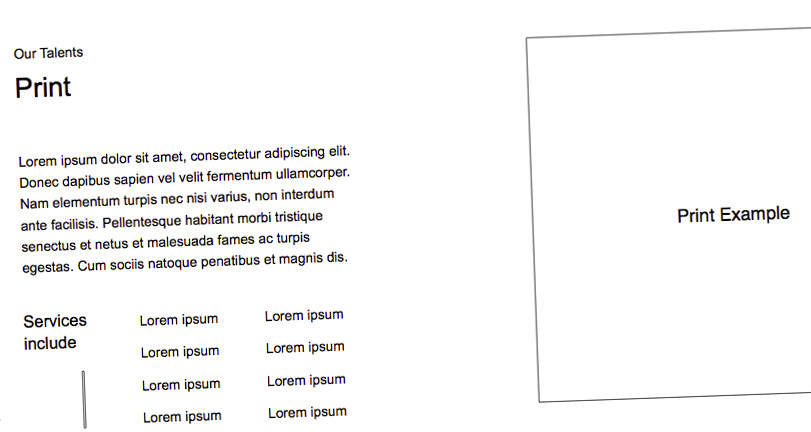 We have tried to keep the rest of the site clean, simple and easy to read through. Below is a couple of screenshots of the end result, some you may have seen while browsing, some perhaps you are yet to discover!