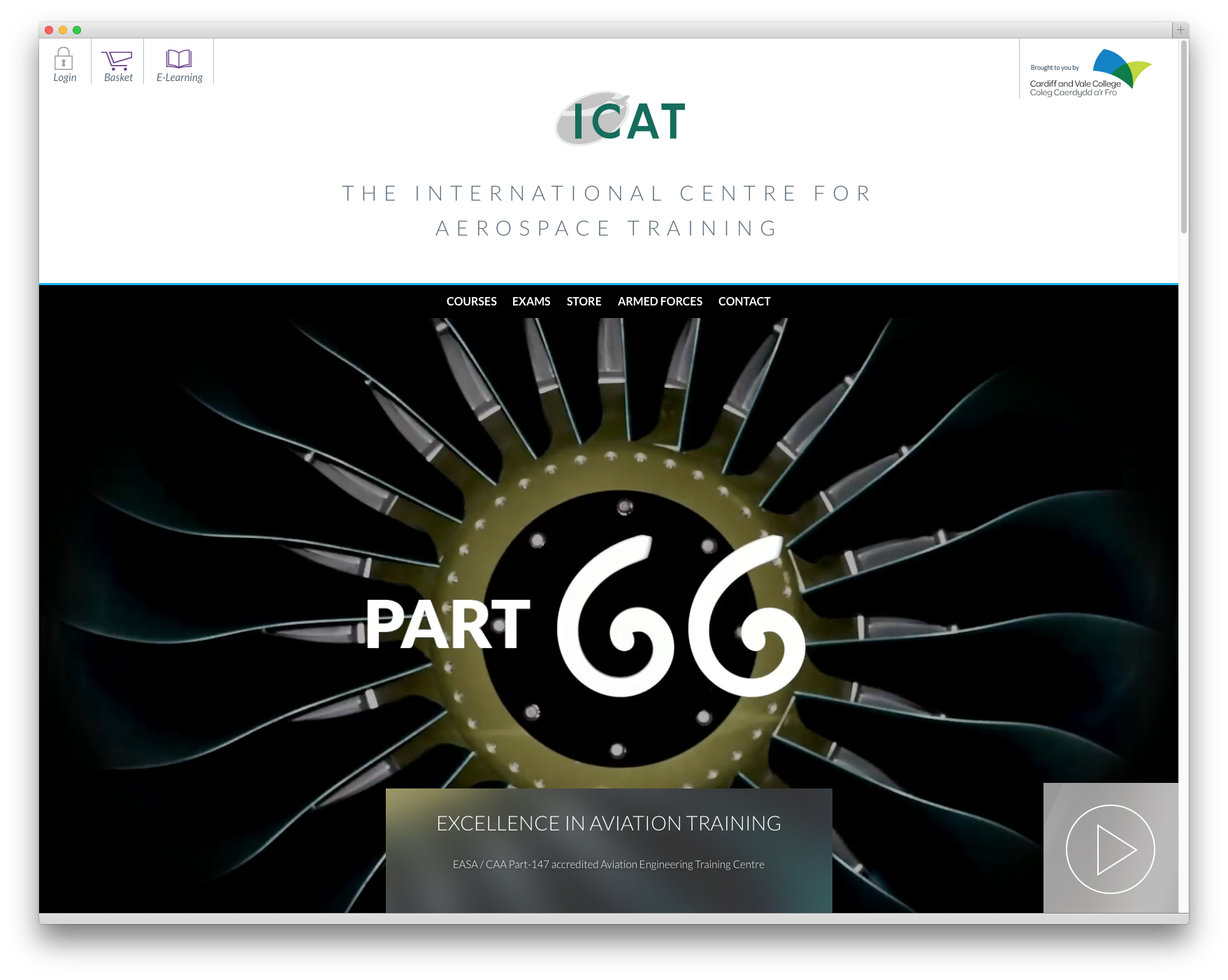 Our experience within the aerospace, defence and advanced engineering sector has strengthened once again with the successful launch of a responsive website for ICAT (The International Centre for Aerospace Training). It has an e-commerce platform and is also responsive, so works well on hand-held devices, especially an iPad! Try it –  part66.com,  would love to hear what you think?
Here's what Steve Vincent, ICAT's Chief Operating Officer had to say about the process of working with AJA Design:
"Arnold Jones Associates (AJA Design) showed a thorough understanding of our website requirement from the onset, leading us from initial concept to final delivery in a simple and methodical manner."
The challenge that Steve set us was to recognise the various audiences that might use ICAT's world class training material and facilities, and to produce a website that is not only interesting and attractive, but provides a clear route to make an enquiry or a purchase.
If you would like to find out more about our considered approach to web design, please contact us on +44 (0) 7970 567387 or email [email protected].