!–noptimize–> <!–/noptimize–>

<!–noptimize–> <!–/noptimize–>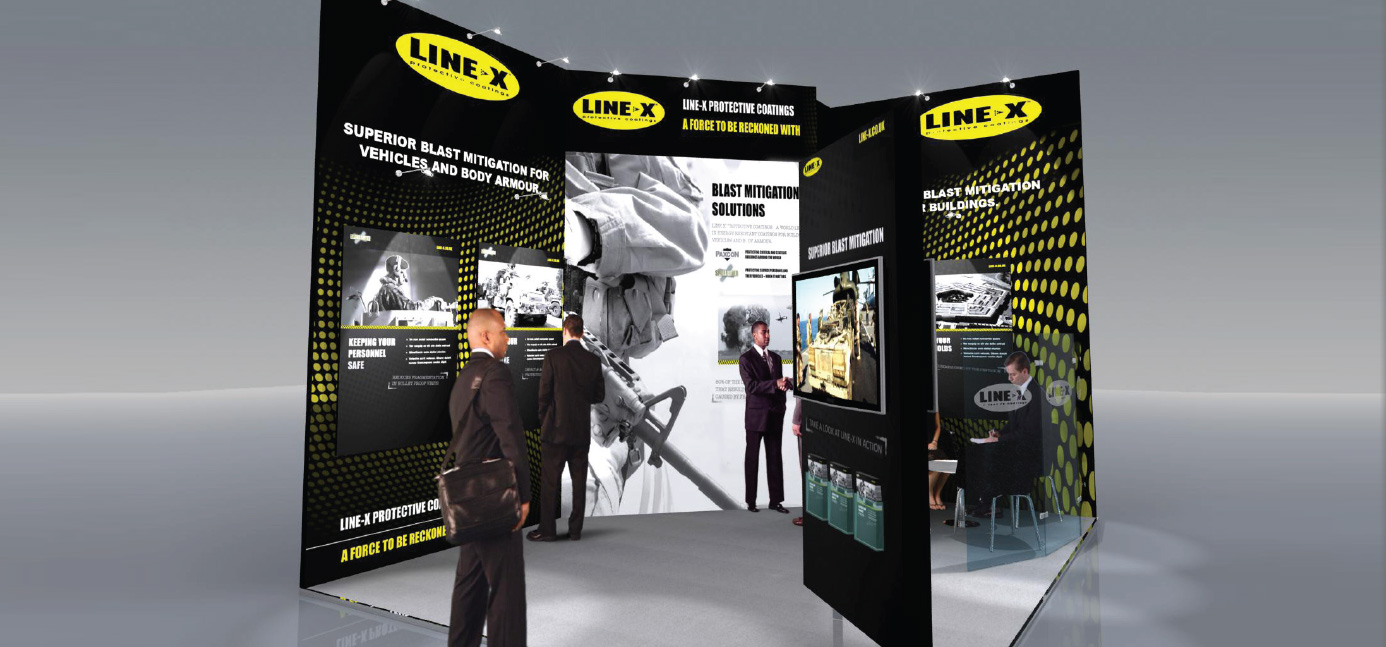 LINE-X is a US-listed corporation that manufactures spray-on protective coatings. The products are utilised in commercial, industrial, agricultural, military and custom applications. At a recent defence exhibition, we were tasked with designing a stand to promote their range of blast mitigation products. The design solution involved dramatic and imposing black and white imagery combined with strong brand colours. The messaging was also key as was the 'tone of voice'.
AJA explored a number of potential stand configurations and agreed on this final design (pictured), which involved a small meeting area, concealed storage and a freestanding plinth which housed two plasma televisions and corporate literature dispensers.

LINE-X is the nation's leading provider of spray-on protective coatings.
Website
http://www.linex.com