!–noptimize–> <!–/noptimize–>

<!–noptimize–> <!–/noptimize–>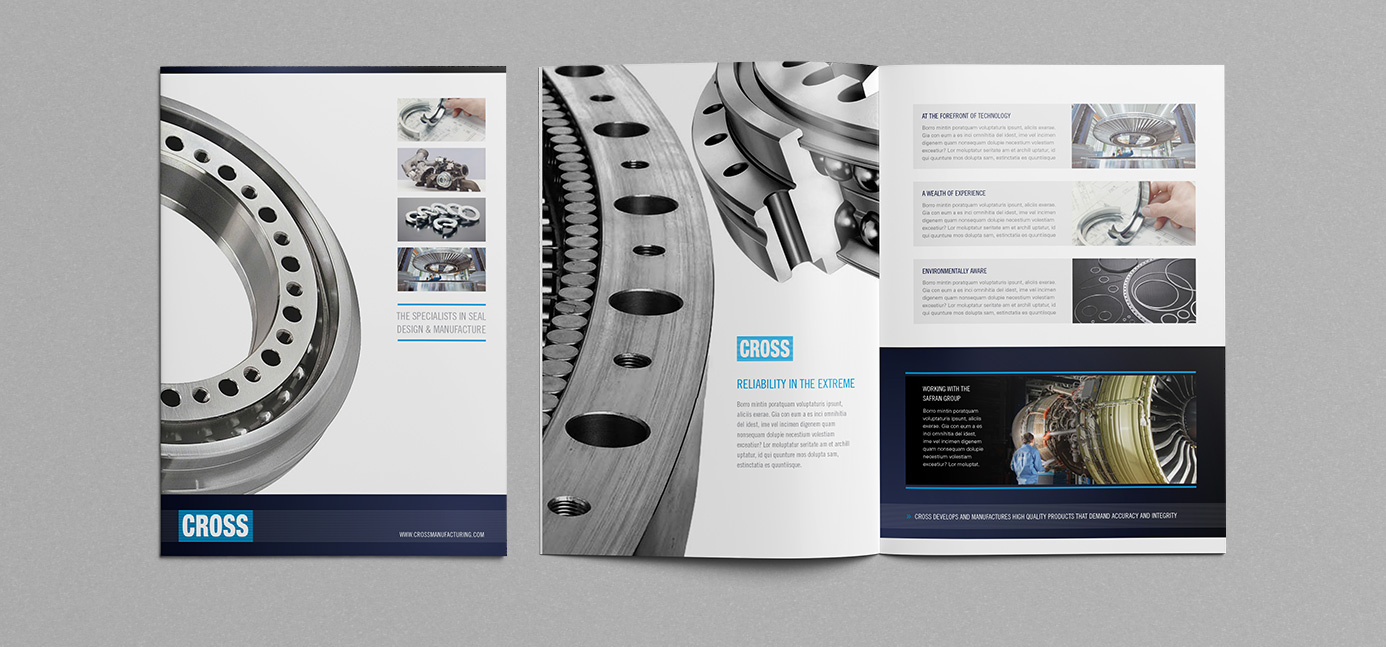 The design and manufacture of industrial seals is a very niche market, one that is monopolised by Cross Manufacturing, an outfit based near Bath. They asked AJA Design to refresh the design of their corporate brochure. The proposed design utilises photography which gives a flavour of the scale and breadth of their operations. A new colour palette was established to provide consistency across the design, with the aim of projecting a clean and corporate image to potential customers.

Cross is a world leading manufacturer of aerospace seals, aircraft piston rings and custom seal rings for aircraft engines, steam turbines, vehicle turbochargers, control valves and many other industrial environments.