!–noptimize–> <!–/noptimize–>

<!–noptimize–> <!–/noptimize–>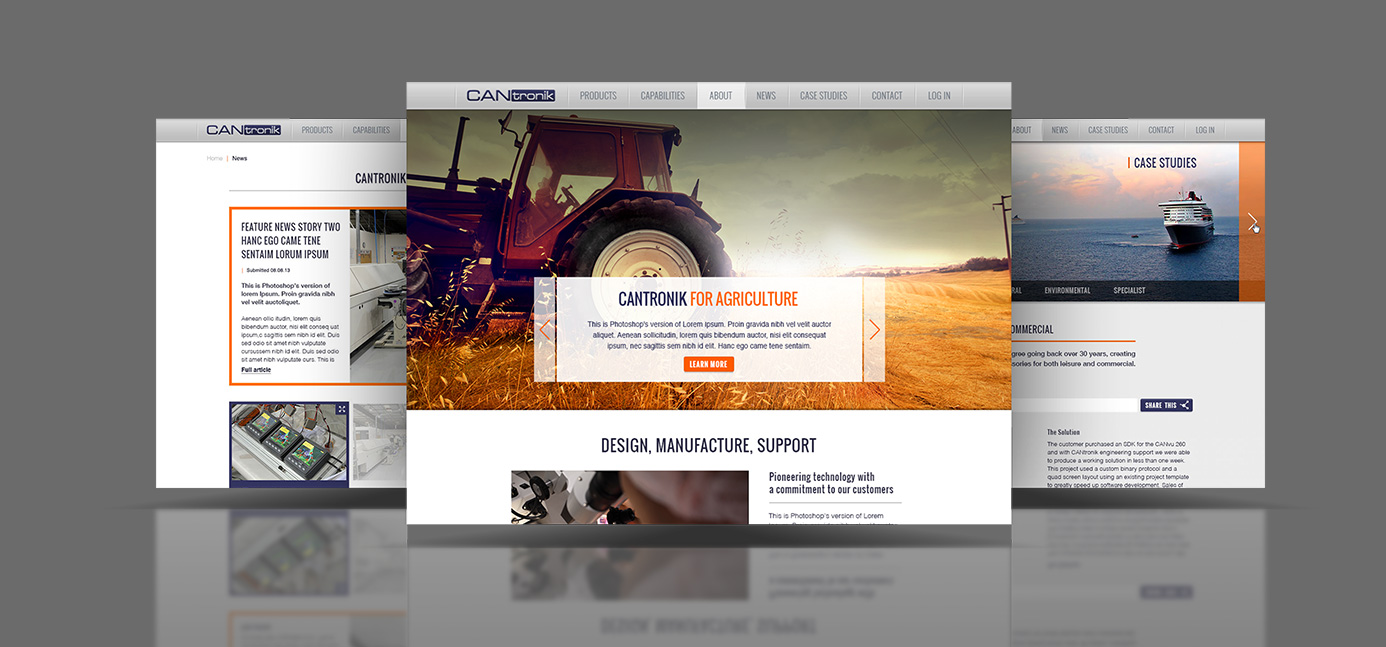 CANtronik, (a nice bunch of software engineers based in Poole), commissioned AJA Design to create a new website design showcasing their intelligent monitoring and display products and solutions.
Our design team developed a clean and functional website which centered around the user experience. Special thought was given to navigating the complex range of products and clearly highlighting the core capabilities and case studies.
The scrolling 'About' page incorporated a custom-designed 'clients' and 'meet the team' section. We are also responsible for looking after the website and assisting with ongoing maintenance.

Website
http://www.cantronik.com/